Salina League of Women Voters Meeting Minutes
Connect with LWV Salina:


DonateJoin/Renew NOW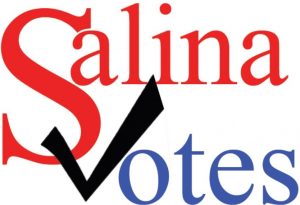 Did You Know…
In a MIT study of the November 2016 election, Kansas ranked 47th in Voter Registration and 48th in Voter Turnout!  We're going to change that! See SALINA VOTES, our exciting new collaboration between Salina's League, the NAACP of Salina and the Unitarian Universalist Fellowship of Salina  for the 2020 election year. We are going to get out the vote and we need YOU! See training dates on our calendar.
---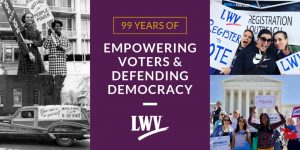 Why Vote??? Citizenship in a democracy requires it. Historical sacrifices demand it. And if you think you have reasons NOT to vote, think about THIS…
---
April 1, 2020 is #Census Day! Make sure Kansas Counts!
Once every 10 years the census counts every person living in the U.S. once, only once, and in the right place. It is the law and, for Kansas, it could mean about $3.88 billion over the next 10 years in federal funds, grants, and support to Kansas counties and communities. The information will also be used to reapportion the U.S. House of Representatives and to redraw the state's congressional districts. This year it will be easier than ever to make sure you are counted.  Just go online to my2020census.gov  It is fast, secure and private.  Your responses cannot be used to identify you or your household, or used against you, and can only be used to produce statistics.  So, Be Home! Be Safe! Be Counted!
---
EVERY Saturday at Ad Astra

We have gathered at 2:00 p.m. to write postcards to our representatives. In light of the efforts to curb the effects of the COVID-19 virus we are suspending our meetings.  HOWEVER, you can and should continue to contact your representatives.  You can use our postcards or write your own letters but let your voice be heard! (We will resume meeting as soon as possible. Check our CALENDAR ) Click here if you'd like to print your own postcards.
---
LWV Salina Newsletter
Check out the July issue of our newsletter, "The Voter." Each issue includes updates on events and activities, volunteer opportunities, items of special importance, and more.
---
Come Enjoy Lunch and Learn!

The public is welcome to the League of Women Voters free Lunch & Learn, on the second Tuesday of the month resuming in the fall of 2020. Lunch & Learn happens three months of the fall semester and three months in the spring.  See our Calendar on the events page for dates and details. AND IF YOU MISS THE LUNCH AND LEARN SEE THE VIDEO.
---
LWVK supports Kancare Expansion! Read all of LWVK position statements in full. National LWV position statements are available at Impact on Issues 2018-2020.
---